Sewer Services in Danvers, MA, and the Rest of Boston's North Shore
All sewer lines in Boston's North Shore and nearby areas we serve need some type of attention now and then. If this is what has you contacting Quality Sewer & Drain, you'll be pleased to know we offer a wide range of options for our residential, commercial, and industrial clients with our sewer services.
Local- and family-operated, Quality Sewer & Drain is a sewer and drain cleaning company with more than two decades of combined experience around the world. A NASSCO member, we're a company with seasoned pros ready to exceed expectations with:
Our Comprehensive Suite of Sewer Services
As a licensed and bonded drain layer, we have the ability to dig and repair or install your sewer service.
We make the process of repairing and restoring sewer lines as stress-free as possible for our clients, from the initial estimate through completion. We do this by offering a broad assortment of options for different situations.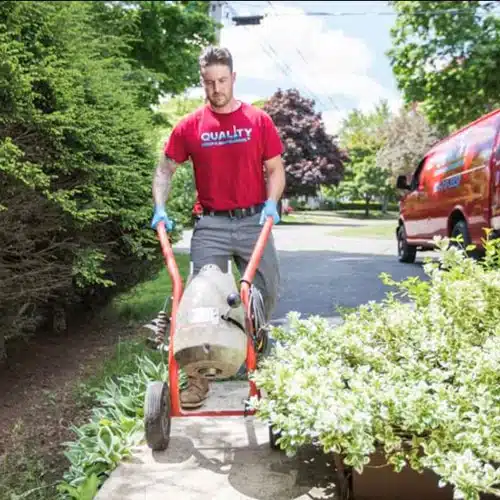 Our main sewer services include:
Efficient Sewer Cleaning
Sewer lines are subjected to everything from household gunk and grease to an assortment of food particles and other debris. For this reason, sewer pipes need to be professionally cleaned on a regular basis – at least annually – to prevent related drain issues. Sewer cleaning is also something we do if you're already noticing backups and other signs your sewer lines need a thorough cleaning.
Reliable Cast Iron Descaling
What's referred to as pipe scale forms as various minerals in wastewater accumulate inside older cast iron sewer pipes. What cast iron descaling does is remove these substances, which can buildup enough to narrow the pipe and limit flow. This can be done with hydro jetting or chemicals that dissolve calcium, magnesium, and other minerals.
Cost-Effective Sewer and Drain Lining
Sewer lining is how we restore sewer or drain lines when it's possible to do so this way. It's a streamlined approach to repair that restores a sewer line from the inside. This is done with a resin-saturated liner that's inserted into the affected pipe. We speed up the process via blue light curing.
You can't predict with certainty what might affect your sewer system. Fortunately, our sewer services cover practically every possible sewer-related issue. The common sewer problems we address promptly and thoroughly include: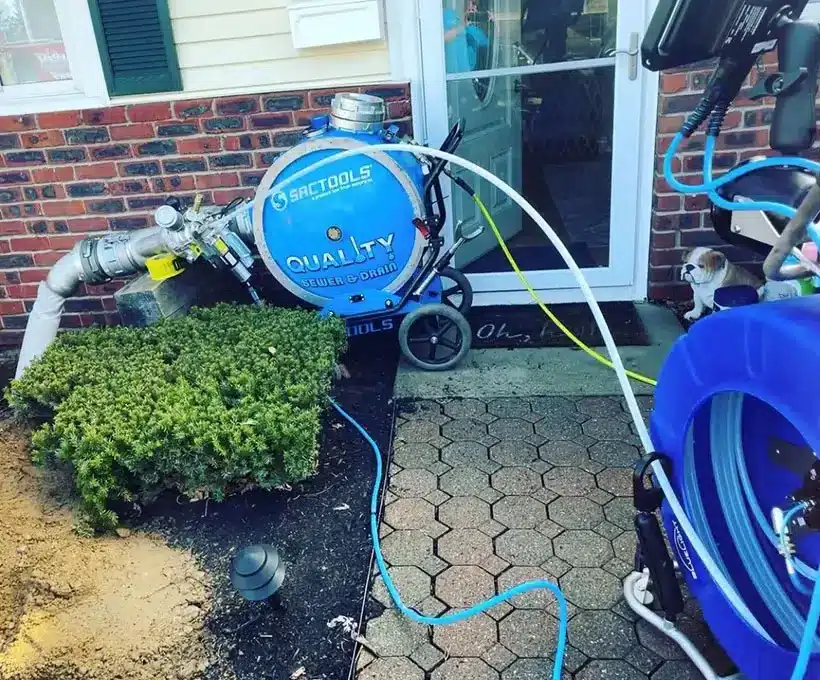 Benefits of Our Sewer Services
Sewer lines are often not given a second thought – at least until you're seeing signs of a problem. This is when you'll be glad you found Quality Sewer & Drain. We specialize in sewer services that restore and maintain sewer lines and come with these top benefits:
Contact Our Sewer Service Experts Today
Don't hesitate to give Quality Sewer & Drain a call if you have sewer lines that need inspection, cleaning, or repair. We're always prepared to solve problems and provide much-appreciated peace of mind. Get started by scheduling an appointment by calling our team or filling out the online form.